Circulation periods for:
               Books = 3 weeks
               Audiobooks = 2 weeks
               Periodicals = 1 week
               DVD's = 1 week
The Crab Orchard Public Library District serves the Eastern 1/3 of Williamson County including residents of Crab Orchard, Creal Springs, and Pittsburg.  To obtain a library card, residents should bring a valid driver's license or state id card with their current address, or proper identification with a current address such as a real estate tax bill or voter registration card along with a government issued photo id.  Resident library cards are valid for three years.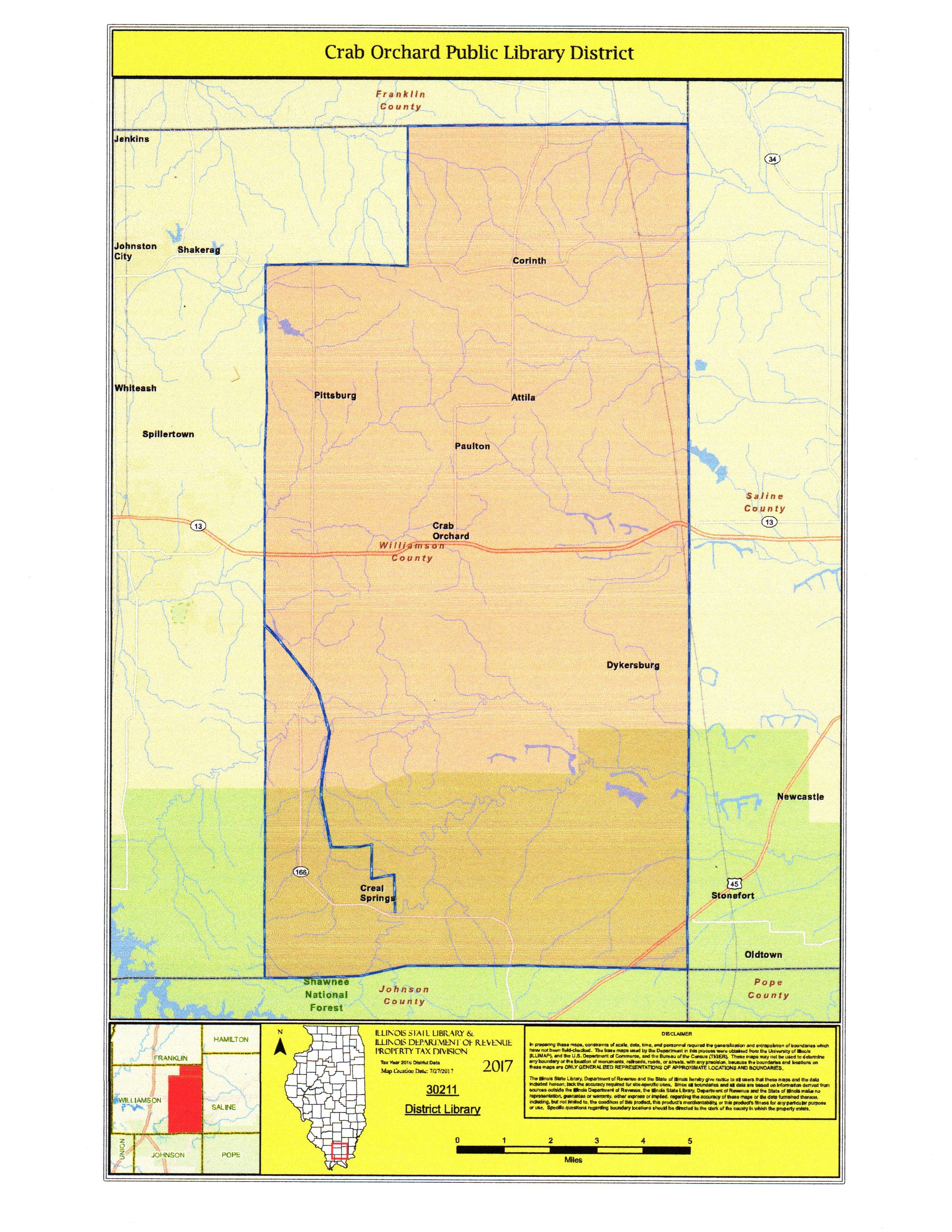 Out of district patrons who do not receive tax supported library service can obtain a library card for a fee of $100 per year.